Have your Parties and Meetings with Us!
Use Gutierrez Hall for your not-for-profit celebrations, parties, meetings, quinceañeras, birthdays!
[Due to COVID-19 we cannot use our hall for any group meetings at this time.]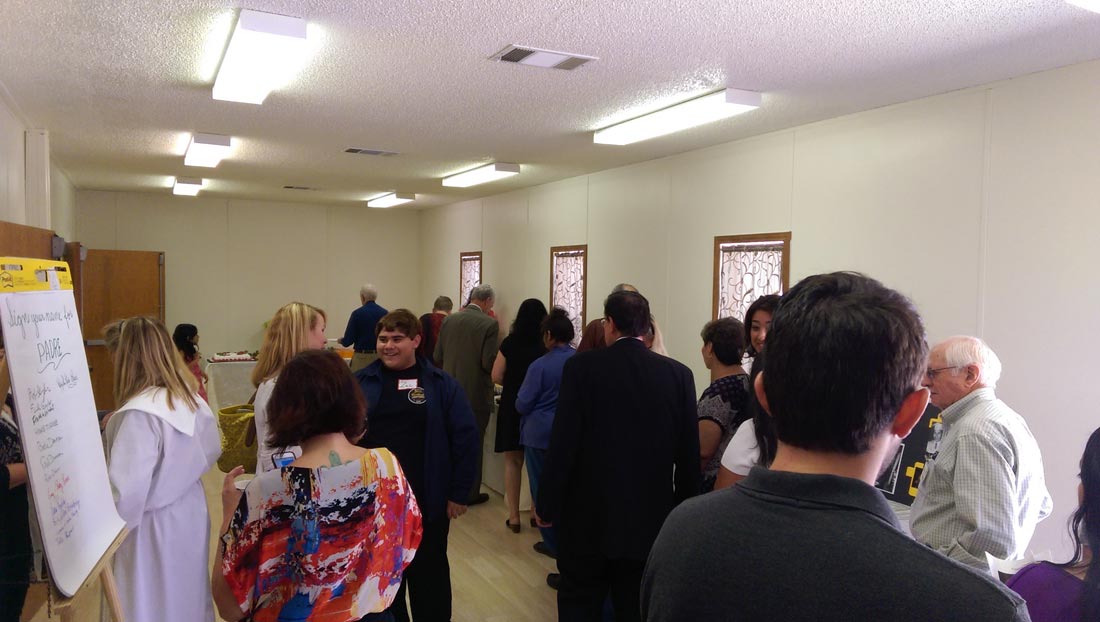 We have over 3000 square feet of bright, newly-renovated space, including a kitchen, breakout rooms, and a large central banquet hall with a hardwood floor. We want to host your event! Contact hostevent@olvepiscopalabq.org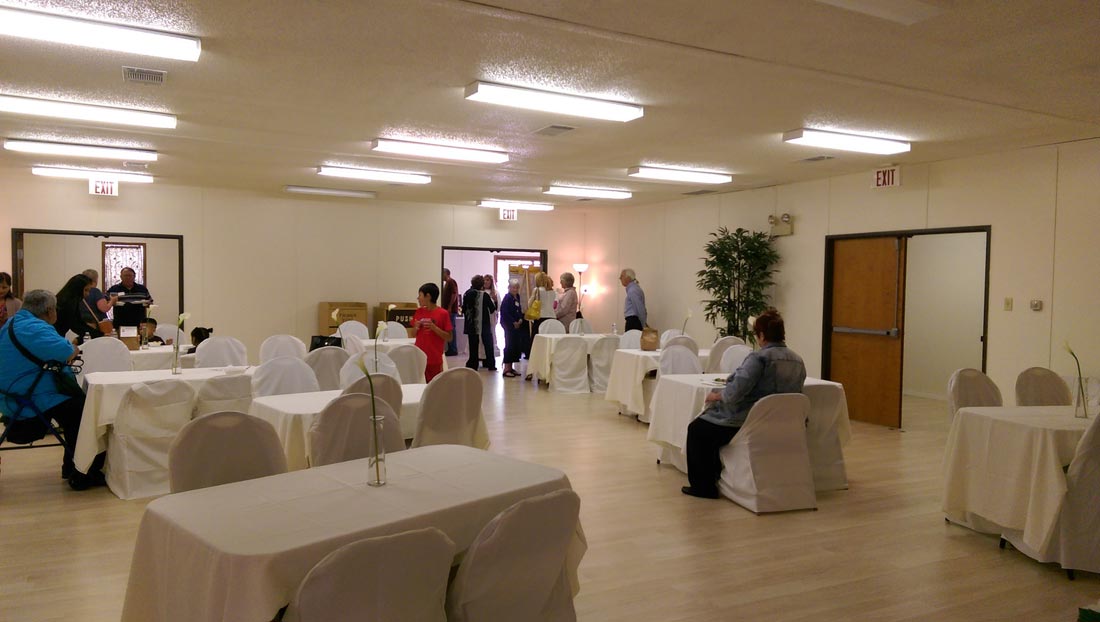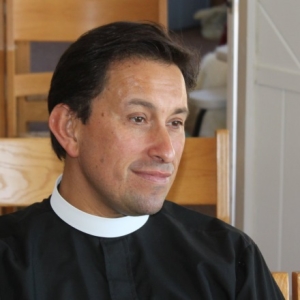 Our hall is named for the The Rt. Rev. Daniel Gutierrez, XVI Bishop of the Episcopal Diocese of Pennsylvania who, while a priest in this diocese, championed, guided and supported Our Lady in the Valley's witness and mission. This hall was dedicated in thanksgiving to him in June 2016.