Common Cup 4.29.22 Bishop's letter—discussion on return to common cup
Children's Books Needed…
Monte Vista Christian Church is having a fundraiser to buy books for children in need
Saturday, April 22, 2023 9:00am – 8:00pm
Barnes & Noble in Coronado (6600 Menaul Blvd NE)
All you need to do is:
Pick up your voucher at the MVCC table when you enter the store.
Do your personal shopping. Any purchase using our voucher will count!
Turn in your voucher when you pay. There is no additional cost to you.
We'll receive a percentage of the purchase price on a B&N gift card, which we'll use to buy books – both Spanish and bilingual! The books will benefit children served by ABQ FaithWorks, other organizations supported by MVCC, and immigrants who come to New Mexico's southern border.
The books we buy for this project will be children's classics and not religious.
Shop at Barnes & Noble this Saturday between 9 & 8 to help us support children who need books of their own!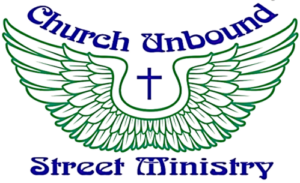 • Just a quick reminder about the Church Unbound Outreach every Sunday, rain or shine!
A Ministry of the Episcopal Diocese of the Rio Grande

1:30pm to 2:00pm Pre-service fellowship
2:00pm to 2:30 Worship Service w/ Communion
* Set up begins at 1pm.
Location: Central and Chico/ Charleston and Chico (parking). (International District, by the former Caravan Dance Hall and the new public library). Look for signage and the blue tent.
 Church Unbound was developed to establish a Christian worship service without walls for those without and with shelter. We believe that to address spiritual needs on the streets of Albuquerque, we meet people where they are by engaging in mutual relationship building and practical hands-on ministry.
 Anyone who feels called to minister or participate in worship services with the unsheltered and displaced (for example, musicians, greeters, lay readers, prayer partners, preachers, etc. is welcome! Onsite training available.
Needs: Handwarmers, instant coffee and hot chocolate.
Handwarmers are a great way to chase the chill away, and pictured above are the brands/packaging we are using for instant coffee and hot chocolate. We also made tea available but we didn't have many tea drinkers last week.
You can purchase the handwarmers at Walmart or any outfitting/sports store. Sportsman's Warehouse currently has them on sale—(.72 cents per individual packet). They can be bought individually ($1.00) or in a package ($6.99) and we would like to give more of them out during the fall/winter months.
We have 5 brand new thermoses (for a total of 8) in which we bring hot water. We've also purchased a camp stove and a water tank, giving us the ability to boil additional water should we need it.
Again, if you have cold weather items (clean/gently used coats, blankets, scarfs, gloves) to share/donate, please bring them with you. Thank you in advance for those led to contribute!
• What are spiritual practices?
Spiritual practices are means by which individuals and communities can very literally "practice" their faith. They are tools by which Christians seek to know God, be in the presence of God, yield to the Holy Spirit's sanctifying power, and surrender to the Divine Will in their lives.
Personal and Communal Examples to Consider:
Meditation   Prayer   Fasting   Study   Pilgrimage   Retreats
Solitude   Stewardship/Tithing/Sacrifice   Confession   Testimony
Keeping Sabbath   Worship    Service   Diversity   Justice   Celebration   Communal Discernment   Hospitality   Journaling
+You can now give electronically to OLV through the Diocese of the Rio Grande new on-line giving vendor.  Just go to www.dioceserg.org/donate, choose OLV from the menu, and you are on your way!  The Diocese will cut a check each month to OLV for the donations received.