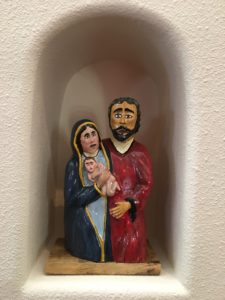 Each Week!


Join us for The Weekly Word, hosted by Deborah Tischler and Chloe Chavez each Thursday evening at 7 pm for a study and discussion of readings (OT, Psalm, Epistle) from the lectionary for the upcoming Sunday.   Opportunities to ask questions or make comments about these readings will be invited, and Chloe will share background, facts, etc. about the passages. We're using Zoom as our "platform" and are planning to start at 7 PM and ending our discussion no later than 7:45 PM. We will conclude the evening with the beautiful daily office of Compline, preparing us for a peaceful night's rest (which might take us closer to 8:00pm but certainly not past that time).https://us02web.zoom.us/j/84289942492?pwd=T1J5Q3VuQmt3bmZEeENLRUZITnIrdz09Meeting ID: 842 8994 2492     Passcode: godsword
You can now give electronically to OLV through the Diocese of the Rio Grande new on-line giving vendor.  Just go to www.dioceserg.org/donate, choose OLV from the menu, and you are on your way!  The Diocese will cut a check each month to OLV for the donations received.
Some COVID prevention measures when we reopen to in-person worship:
• Wearing of facemasks is mandatory
•Assigned seating by household groupings will facilitate contact tracing should the need arise
• Hand sanitizers and disinfectant spray available with each household seating group
• The vicar will assign a seat to you
• Limited movement around the sanctuary:  Communion will be brought to you at your seat
• Staggered entrance and exit of the building by household groupings allows for no pile up of people at the doors.